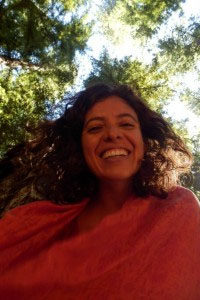 Cristina Espinosa has been practicing hatha yoga since the age of 15 but her interests include  mountaineering, African dance and photography. She grew up in Mexico City and the need to connect to the natural forces of life guided her to study Biology.
Working with NGO's and trying to save the jaguar and other endangered species in Mexico was her goal and motivator for a few years, until an understanding that the true change towards the environment and respect for every aspect of creation had to come from within the individual, and the outer world was the reflection of our inner state of mind.
She came to the Hridaya TTC out of an impulse of the Heart after a 3-day workshop, which proved to be the most amazing blessing in her life. She now feels a deep connection with the Divine and all its living creatures and feels blessed to be able to share the Teachings received through Hridaya from a deeper place of Love,  humbleness and trust. May all beings be free & happy!
Contact Cristina Espinosa:  egcrispix@gmail.com
Events with Cristina Espinosa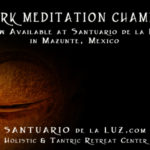 Dark Room Retreats in Mexico
Open Dates
The Santosha Refuge is a holistic retreat center in Mazunte. Hridaya teachers Cristina Devi and Kalki purchased Posada Las Flores (across from Einstein) and transformed it into a vibrant refuge for personal growth, healing, and…