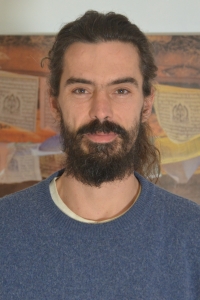 The thirst for Truth has been driving Adrian's life since a very young age.
After university, he began a relentless pursuit to understand reality through science, Buddhism, and a variety of mystical spiritual traditions. His quest led him to India, where he experienced Vipassana retreats and practiced different types of yoga when not performing as a musician and artist. In 2014, he became a Hridaya Yoga teacher.
Currently, he splits his time between France and India, sharing from the Heart what this life of exploration has taught him.