Building on the experience of Module 1, Hridaya Yoga Retreat: Module 2 allows students the opportunity to delve even more profoundly into the teachings of traditional Hatha Yoga and the beauty of the Consciousness of Oneness.
Curriculum of Hridaya Yoga Retreat: Module 2
The Module 2 course program features:
Asana
Deep Hatha Yoga sessions that feature a comprehensive explanation of 10 additional asanas
Meditation
An initiation in Nada Yoga, the Yoga of Subtle Sounds, and the practice of nada yoga meditation with a mantra
The practice of trataka, a yogic technique for concentrating and purifying the mind
An additional technique for Yoga Nidra, the Yoga of Lucid Sleep
Pranayama
A thorough introduction to prana and pranayama, including:
Complete yogic breathing
Rhythmic breathing exercises for lucid dreaming and psychic purification
Alternate nostril breathing
Yogic Theory
Lectures on important topics, including: Yogic Healing, the Witness Consciousness, the 14 Hridaya Attitudes, Sublimation, Detachment, and the kleshas (the afflictions of ignorance, egoism, attachment, aversion, and fear of death).
3-Day Juice Fast
In addition to practical and theoretical class sessions, students may choose to join a guided 3-day juice fast.
Supplementary Materials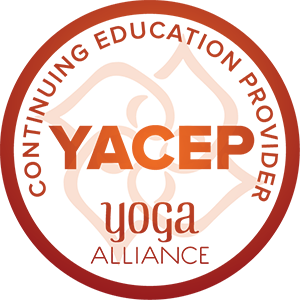 The course program of Module 2 is supplemented by a textbook of over 270 pages that provides a wealth of additional information to support the understanding of each day's teachings.
Module 2 is a 67-hour accredited YACEP program.
Schedule
Module 2 consists of 13 days of instruction that span a month's course cycle. Each day includes a 2-hour and 45-minute Hatha Yoga class that is followed by a lecture. Daily morning meditations and a weekly discussion group round out the program.
Module 2 students may also choose to participate in other events at the Hridaya Yoga Center:
One-hour daily morning meditations led by Sahajananda or another senior Hridaya teacher
The Hridaya Tapas Program, designed to help students build up and refine their individual Hatha Yoga practice
Monthly 3- or 10-day Hridaya Silent Meditation Retreats (which begin directly after the end of the Module 2 course)
Additional events, including movie nights, devotional singing evenings, lectures, etc.
Requirements
Participation in Module 2 is limited to graduates of Module 1. The course may not be taken on a drop-in basis, but only by enrollment.
Course Calendar
View all upcoming Module 2 dates below and click Register Now to book.