10-Day Hridaya Silent Meditation Retreat in Romania
Sahajananda
December 22, 2022 - January 7, 2023
Join Sahajananda for his annual New Year's retreat in Romania!
During this retreat, you will stay in complete silence and keep a solitary attitude while receiving a set of inspiring teachings and lectures to provide you with the opportunity to reach the deep states of consciousness that enable the revelation of the Heart.
The approach is a unique integration of Advaita Vedanta, Tantra Yoga, and Dzogchen. You will learn a form of Self-Inquiry meditation inspired by the non-dual teachings of the great sage Ramana Maharshi. Most importantly, this retreat will help you experience what it means to be centered in the Heart. This means to be aware of that peaceful and eternal core of your being, which cannot be perceived by the rational mind but is the source of all inspiration, love, and beauty.
No previous meditation or yoga experience is necessary as this retreat is designed for beginner and advanced meditators alike.
The retreat is held in English at Kamala Meditation and Yoga Center and online (via Zoom).
Website: www.centrul.kamala.ro
Email: centrulkamala@gmail.com or contact@kamala.ro
Telephone: +40 731324241
Teacher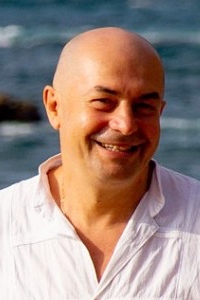 Sahajananda
Sahajananda, the main founder of Hridaya Yoga, is a meditation and Hatha Yoga teacher with over 35 years of experience. His message conveys the non-dual Tantric teachings. An engineer in electronics by education, Sahajananda started…
Learn more about Sahajananda