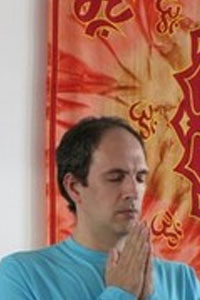 Sebastian Teodor found the attraction to spirituality in middle school. In high school, expressing his desire to learn yoga, he studied any book in the field which appeared in Romania and at 16, he started to practice yoga and meditation with Simona Trandafir in Brasov.
In 1996 he became a yoga instructor in three Romanian towns: Fagaras, Brașov, and Miercurea Ciuc. During the 1990s, he met Sahajananda and affirmed that at that time: "for me, he was a genuine yogi model of attainment through spiritual practice."
Sebastian is now a yoga teacher in the Kamala School and he teaches yoga and meditation in Brașov and Bucharest. He is co-founder of the Kamala Meditation and Yoga Centre, together with Simona Trandafir, Liviu Gheorghe, Veronica Cernat and Sahajananda.
He participated in translating and designing spiritual books at the Kamala publishing house, and published books and articles on yoga and spirituality in Elixirium Magazine and Yoga Magazine.
He made a big contribution to the development of the Kamala School of Hridaya Yoga and The Medical Establishment of Alternative Therapies – AMRITA at Durău Resort, together with Liviu and Simona.
Sebastian's entire life is based on the spiritual ideals of yoga.
Events with Sebastian Teodor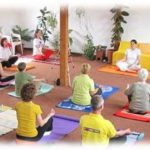 Hridaya Meditation and Hatha Yoga Classes in Romania
Open Dates
Kamala Meditation and Yoga Centre in Brasov and Bucharest, Romania offers ongoing Hridaya Meditation and Hatha Yoga drop-in classes. Information: centrul.kamala.ro Contact: centrulkamala@gmail.com