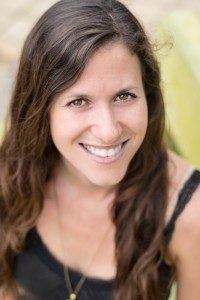 When Alison first came to yoga for its health benefits in 2010, she had no idea that the profound spiritual path unfolding before her would become a deep calling. Upon finding Hridaya Yoga in 2012, Alison knew she had discovered a school sharing authentic yogic teachings. Since that time, she has dedicated herself to exploring the deep reality that yoga and meditation point toward.
The inspiration to share these precious teachings and practices led Alison to complete three yoga teacher training courses (TTCs). Including a 200-hour TTC in Canada, a 300-hour TTC in India, and the Hridaya Yoga 500-hour TTC.
Alison also explores feminine spiritual work as another pointer to our Divine Nature. This inspired her to complete the 200-hour Mystical Dance TTC and to become a certified "Sex, Love, and Relationship Coach" with a specialization in Female Sexuality and Jade Egg. Alison holds workshops and offers one-on-one mentoring to women from all over the world.
Although she spends around two months of each year in silent meditation retreats, Alison dedicates the majority of her time to sharing spiritual teachings with anyone interested in seeking Truth. She trusts that the Heart will continue to illuminate her path and guide her more deeply into love, service, and Stillness.