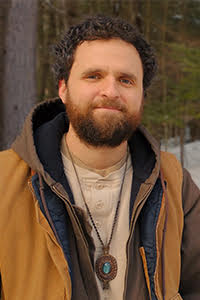 Ian is a Hridaya teacher, yoga therapist, breathwork facilitator, musician, and Holistic Life Coach from Vermont, United States. After going to business school and living in New York City as a hotel manager for seven years, Ian experienced a deep longing for truth, healing, and depth and left normal Western life behind.
Ian spent eight years traveling the world, studying and practicing with masters from many ancient spiritual traditions from the Himalayas to the Amazon. In 2016, he started the charity project Anahata Ma to help bring clean water to tribal villages of southern India. He also started teaching yoga and meditation and hosting kirtans internationally while based mostly in Berlin, Germany.
Today, Ian continues to share the teachings of the Heart, mostly online through weekly kirtans and by supporting others with Holistic Life Coaching and fundraising to keep the Anahata Ma project going.