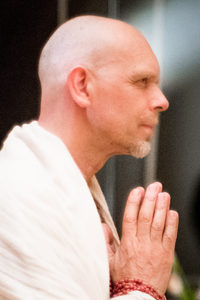 Author of the award-winning book Hugging Life, Tantric educator, meditation teacher, relationship counselor, and therapist, Kalki has been on the healing and spiritual path for over four decades. Canadian by birth, he has lived, studied, and taught in the UK, France, USA, India, Thailand, and Mexico, where he has received in-depth training, initiations, and guidance from diverse spiritual masters and mentors.
Kalki has dedicated the past 20 years of his life to exploring the mysteries of the Spiritual Heart and the depth of Stillness that lies within. His heart-based practices and teachings draw from various spiritual and esoteric traditions: Tantric, Sufi, and Gnostic, among others. His natural ability as an empath and his training and extensive experience as a intuitive healing guide has allowed him to effectively integrate various healing modalities to facilitate deep and lasting change in his clients. Kalki specializes in working one-on-one, creating and guiding personalized retreats for couples and individuals.
With his beloved Cristina Devi, his spiritual and creative partner, he has built two holistic retreat centers in Mexico: Santuario Avalon in Tepoztlán and Santuario de la Luz in Mazunte, where they teach and guide workshops and retreats that inspire people to love and live with deeper awareness and higher consciousness.
Certified:
Hridaya Yoga teacher, Agama Yoga teacher, and master practitioner and instructor in Thetahealing, NLP, Hypnosis, Past Life Regression, Shamanic Visioning, and Reiki.
Private consultations are available in person or via Skype or WhatsApp.
SantuarioAvalon.com
SantuarioDeLaLuz.com
santuariodelaluzmx@gmail.com
Events with Kalki (Martin Neufeld)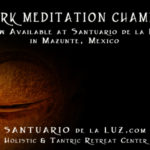 Dark Room Retreats in Mexico
August 9, 2019
Santuario de la Luz is a new holistic retreat center in Mazunte that is part of the Hridaya Community. Experienced Hridaya teachers Cristina Devi and Kalki purchased Posada Las Flores (across from Einstein) and transformed…