4-Day Hridaya Silent Meditation Retreat in Australia
with Ava Irani
July 14 - 28, 2017
Event Date: July 14th
Location: Margaret River, Western Australia
Description of Event:
This is a one-of-a-kind 4-day Hridaya Silent Meditation Retreat. Pricing includes 3 meals per day in a gorgeous Margaret River setting. Take this opportunity to transform your entire life. Reset and find a peace that you can come home to.
We will immerse ourselves in Love and Stillness, the cure for every ailment of body and mind. We will spend the first two days focusing on rest, restoration, and balance. On the third day, we will emphasize depth and understanding Truth, Stillness, and Reality. On the fourth day, we will integrate what we have experienced and flood our system with gratitude.
Website: www.spandaschool.com
Contact Information: ava@spandaschool.com


Teacher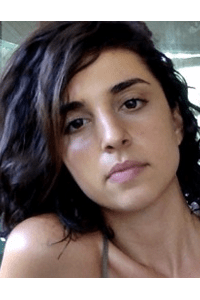 Ava Irani
Ava Irani first came across spiritually through a Buddhist teacher by chance (as it usually happens) in Sydney, Australia when she was 22. Although she was always thirsty for something greater, more profound, her entire…
Learn more about Ava Irani