Men Without Masks Retreat
with Craig White
September 18 - 22, 2017
Course Fee: $160 USD (Accommodation and meals extra)
Course Dates: September 19-21, 2017
Accommodation Dates: September 18-22, 2017
Explore Masculine Maturity and Purpose
Join us for this fascinating journey through the archetypal energies of the King, Warrior, Magician, and Lover. Explore practices such as men's circles, hatha yoga, meditation, pranayama, Self-Enquiry, shadow process work, and sacred music to rediscover your true masculine essence. Read more.
Schedule:
The retreat will begin in the morning, so we suggest arriving in Mazunte the day before the course starts. If you are a new student, please come to the Hridaya Yoga Center by 8:15 am on the first day to complete the registration process.
Morning Session: 8:30 am-1:00 pm
Afternoon Session: 3:30-7:00 pm
Meals:
During the retreat, we invite you to join us for vegan meals served with love in the Hridaya Yoga Dining Room. Breakfast and dinner will be available on Friday and Saturday. Please book meals during checkout or email us for more information.


Teacher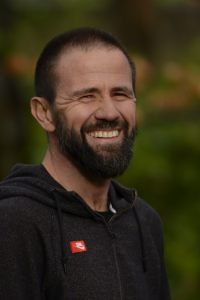 Craig White
Craig is originally from Northern England and has been practicing yoga and meditation since 2007. During his first 10-Day Silent Meditation Retreat with Sahajananda in 2010, Craig experienced a deep peak experience that changed his…
Learn more about Craig White