Online Hridaya Meditation, Bhajans, and Cacao
with Hannah Naomi Ruebig and Ian Wilkes
May 11, 2021
May 11, 2021
6:00–8:30 pm CET
Via Zoom
Join Hridaya teachers Hannah and Ian for a special online journey into the depths of the Spiritual Heart through the chanting of ancient Sanskrit mantras supported by heart-opening cacao, Hridaya Meditation, and prayer.
Kirtan is a practice of Bhakti Yoga or the Yoga of devotion. Different names of the Heart in Sanskrit are sung as a group set to beautiful melodic music as a way to open to the depth of pure loving awareness that we are.
The ancient, sacred cacao plant has been used for centuries by the Mayans and Aztecs as a way to open the Heart and celebrate love. Cacao helps us heal the relationship with our heart and nature by connecting us to the depth of who we are, pure love being, or the Spiritual Heart. By opening ourselves in this way, we can overcome blockages in being able to express our feelings fully through the voice and by singing healing songs of love and devotion.
Guided by Ian and Hannah, the invitation of this ceremony is to open to an experience of profound intimacy with ourselves, sing from the Heart, overcome limiting beliefs about our voices, and unleash our innermost devotional expression.
Contact Details
Information/Registration: ian.l.wilkes@gmail.com
Facebook Event: Here


Teachers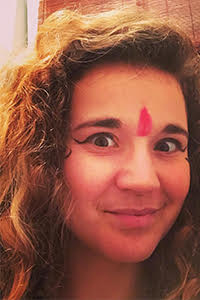 Hannah Naomi Ruebig
Originally from Germany, Hannah is a trained professional dancer, yoga and meditation teacher, and cacao ceremony leader, and offers healing sessions and ceremonies combining all of these skills. After working in politics in Berlin for…
Learn more about Hannah Naomi Ruebig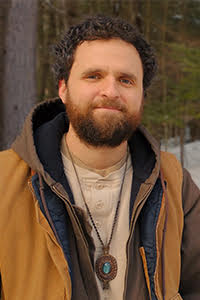 Ian Wilkes
Ian is a Hridaya teacher, yoga therapist, breathwork facilitator, musician, and Holistic Life Coach from Vermont, United States. After going to business school and living in New York City as a hotel manager for seven…
Learn more about Ian Wilkes