Art of Rest Workshop
Aimee Norton-Taylor and Iris
June 6 - 10, 2021
Spend 3 Days Exploring Rest through Subtle Movement, Somatic Meditation, Hands-on Bodywork, and Yoga Practices
Course Fee: $200 USD (Accommodation and meals extra)
Course Dates: June 7–9
Accommodation Dates: June 6–10
How Do You Rest? What Does Resting Mean to You?
This workshop is an invitation to explore rest as a foundation for spiritual practice. Through simple but powerful individual and group practices, you'll expand your capacity for relaxation and support the transformation of your karmic imprints. You'll learn how to embody the most authentic expression of yourself—a vessel of Divine Love.
You may reveal insights into destructive behaviors and become more aware of how you hold stress in your body. Instead of representing obstacles, you can see these behaviors and stresses as a clear path to deepening your understanding and experience of real rest.
This workshop is an open space for Self-Inquiry, allowing movement to become moving medicine and bodywork to reveal insights into your True Nature.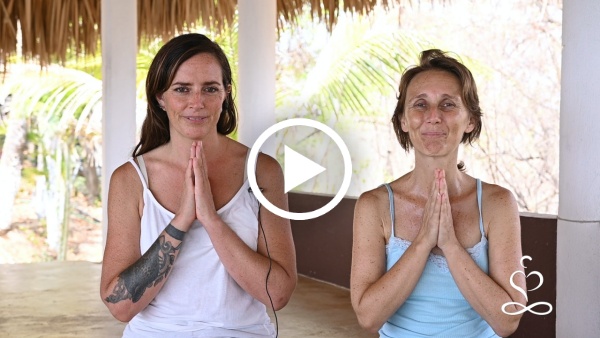 Join Us and Explore:
Somatic meditation, as inspired by the Buddhist Vajrayana Tradition and renowned teacher Reggie Ray
Self-Inquiry and developing Self-Awareness, as Ramana Maharshi said, "Be still, and do nothing"
Continuum Movement, a form of moving Self-Inquiry developed by Emilie Conrad that creates a dance between consciousness, stillness, sound, and subtle movement to heal and unify the entire being
Bliss Therapy Cranial Massage, Dr. Jack Ebner's hands-on bodywork techniques for the neck and cranium, using pressure points to bring tension release, healing, and deep relaxation
Hatha Yoga, including restorative and hip-opening practices
Yoga Nidra, understanding and practicing the yoga of sleep
Sharing circles
Schedule
The workshop will begin in the morning, so we suggest arriving in Mazunte the day before the course starts. If you are not staying on-site, please come to the Hridaya Yoga Center a few minutes before 8:30 am on the first day to complete the registration process.
Session 1: 8:30–10:30 am
Session 2: 11:15 am–1:30 pm
Session 3: 3:30-6:00 pm
Note:
During the workshop, we invite you to join us for vegan breakfasts served with love in the Hridaya Yoga Dining Room. You may book the breakfast meal plan at checkout.
This workshop is open to all. No previous yoga or meditation experience is required.
Please bring a sarong or towel.
Teachers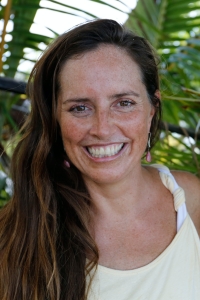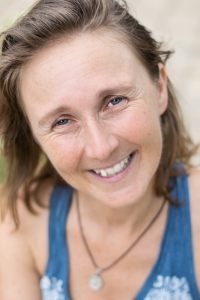 Iris
My name is Iris. Everything I did in my life was to bring me closer to the truth, to love, to the perception of oneness. I am practicing Biodynamic Craniosacral Therapy, Sound Healing, Pre-and Perinatal-Birth…
Learn more about Iris