Tantric Sacred Sexuality: A Conscious Loving Workshop
Claudiu Vaduva
April 25 - 29, 2021
Spend 3 Days Exploring the Foundations of Intimate Relationships
Course Fee: $200 USD (Accommodation extra)
Course Dates: April 26–28
Accommodation Dates: April 25–29
There is more to sexuality than what you've been taught. Perhaps your heart longs for a profound and sacred approach to this intrinsic part of human experience.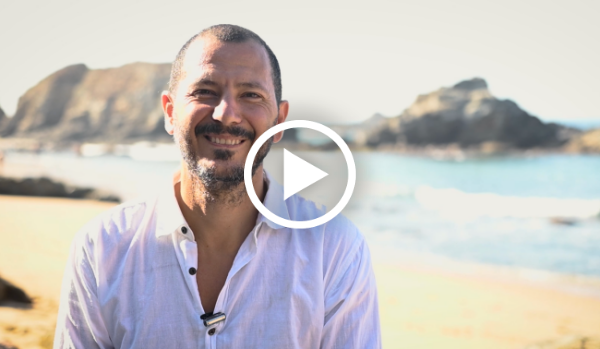 In this workshop, you'll explore authentic Tantric teachings that bring a vision of sexuality as a gateway for awakening to a deeper Self-connection and understanding of who you truly are. In this approach, sexuality is placed in the context of the values of the Heart. Through engaging lectures and practical exercises, you'll learn foundational elements of Tantric sexuality, lovemaking, and how to develop a heart-based connection with your partner.
It's rare to question common ideas and patterned behaviors surrounding sexuality, which often leads to drifting away from love. You may unconsciously be driven by sexual energy.
In this workshop, you'll investigate how you can meet the sexual impulse and any disconnecting psychology surrounding sexuality with presence and acceptance. You'll learn training exercises to harness and redirect all of these energies, supporting more loving intimate relationships and deeper spiritual transformation. You'll discover how to be present with sexual energy instead of being overtaken by it. At its core, this is an act of awareness.
The cultivation of conscious lovemaking requires guidance, training, and dedication. It's a process of healing old, ingrained patterns and behaviors through embracing a new perspective and approach. Ultimately, this will awaken you to more vulnerability, love, empathy, and connection in relationship and sexual intimacy. You'll open to a more authentic experience of life.
Join Us and Explore:
Love as the heart of intimate connection
Cultivating presence and sacredness as the foundation for profound lovemaking
Practical aspects of lovemaking
Male and female Tantric training
Polarity and partner exercises
Control of the sexual energy
Psychology of the chakras as related to sexual expression
Transfiguration, consecration, and sublimation
Healing shame and other limiting beliefs and common barriers to sexual freedom
How to shift from pleasure-seeking to love and communion
Meditations to open the Heart
This workshop contains no nudity or overt sexuality and is open to singles and couples. No previous experience in yoga or meditation is required.
Schedule
The workshop will begin in the morning, so we suggest arriving in Mazunte the day before the course starts. If you are not staying on-site, please come to the Hridaya Yoga Center a few minutes before 7:30 am on the first day to complete the registration process.
Morning Sessions: 7:30-11:00 am
Afternoon Sessions: 3:00-6:30 pm
Materials Needed
Notebook and pen


Teacher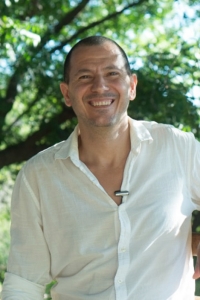 Claudiu Vaduva
Since 2005, Claud has dedicated his life entirely to spiritual matters. This came as a culmination of many intersecting circumstances and tributary interests that he had cultivated since childhood. In 2007, he met Sahajananada, and…
Learn more about Claudiu Vaduva