The Art of Awareness Workshop
with Sahajananda
February 9 - 13, 2017
Course Fee: $2600 MXN (Accommodation and meals extra)
Course dates: February 10-12, 2017
Accommodation dates: February 9-13, 2017
The Art of Awareness Workshop is a 3-day meditation course dedicated to the study of a central practical scripture of Kashmir Shaivism, the Vijnanabhairava Tantra. The workshop will focus mainly on its most inspiring attitudes and meditation methods. Read more.
Schedule:
The workshop will begin in the morning, so we suggest arriving in Mazunte the day before the course starts. If you are a new student, please come to the Hridaya Yoga Center by 8:15 am on the first day to complete the registration process.
Morning Session: 8:30 am – 12:30 pm
Afternoon Session: 4:00 – 7:00 pm
Meals:
During the workshop, we invite you to join us for vegan meals served with love in the Hridaya Yoga Dining Room. Breakfast and dinner will be available on Friday and Saturday. Please book meals during checkout or email us for more information.


Teacher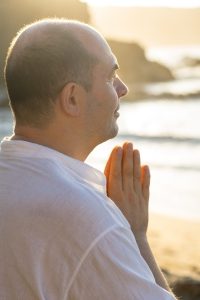 Sahajananda
Sahajananda, the main founder of Hridaya Yoga, is a meditation and hatha yoga teacher with over 30 years of experience. His message conveys the non-dual tantric teachings. An engineer in electronics by education, Sahajananda started practicing yoga…
Learn more about Sahajananda