10-Day Hridaya Silent Meditation Retreat in Chiapas, Mexico
with Kyle Brooks and Heather McFarland
March 11 - 22, 2021
We are excited to announce the founding of the Hridaya Family Meditation and Yoga Center. Our center, located in the mountains/forest of Chiapas, Mexico, will open with a 10-Day Hridaya Silent Meditation Retreat in March.
The retreat is offered at the same time and following the same schedule as at the Hridaya Yoga Center in Mazunte. It will be led by qualified Hridaya teachers.
Our aspiration is to make this space and our retreats accessible to everyone, so we try to keep food and accommodation prices as low as possible and in alignment with Hridaya Mexico.
This debut retreat is offered for a 50% discount—$160 USD for the course. Accommodation and 3 meals per day are available on-site for $235 USD per 10 days.
Our meditation center is located near the beautiful colonial town of San Cristóbal de las Casas. It is nestled in pine forest/mountains and at an altitude of 2200 meters.
We invite you to enjoy the peace and quiet, cozy family atmosphere, mild mountain climate, walks in the forest, and healthy vegan/vegetarian food prepared with love. We are happy to provide loving care and spiritual guidance/support.
We have built this house with lots of love and with the aspiration to create a comfortable and accessible space for all those who seek the Truth and want to go deeper in their practice.
Website: hridaya-family.com
Email: hridaya.family@gmail.com
WhatsApp: +39 3667253469
Telephone: +52 998 330 88 29


Teachers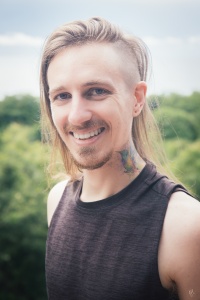 Kyle Brooks
Kyle's spiritual seeking and aspiration to find a deeper Truth began when he was just a 15-year-old boy studying Buddhism in England. After traveling to Peru in 2013 to work with plant medicines, he met…
Learn more about Kyle Brooks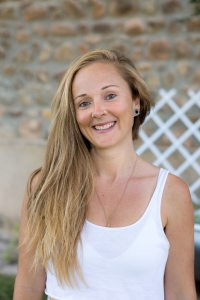 Heather McFarland
Heather's life-long fascination with the mystery of existence and innate dissatisfaction with conventional life led her to seek truth from a young age. She traveled widely, eventually encountering Hridaya Yoga. She fell in love with…
Learn more about Heather McFarland