Embodying Grace: Somatizing the Awareness of the Heart Workshop
with Iris Arco and Kyle Brooks
October 11 - 15, 2020
Exploring Self-Enquiry through Body-Based Meditation Practices
Course Fee: $200 USD (accommodation extra)
Course Dates: October 12–14
Accommodation Dates: October 11–15
Free Introduction and Q&A: October 7
"Within my body are all the sacred places of the world… I have not encountered another temple as blissful as my own body." –Saraha (one of the 84 Mahasiddhas)
Modern culture emphasizes the mental domain. As a result, you may be highly disembodied, living in a bubble of thoughts, opinions, judgments, and concerns. You may find yourself focusing on the past or future instead of centering in the purity and freedom of the Present Moment.
Embodied, heartfelt presence is a gateway to intimacy with the Self and with all creation. Feeling this connection, you begin living in the spontaneous flow of Love, which is your essential nature.
This workshop is an invitation to cultivate presence through a range of somatic (body-based) meditation practices. These practices will guide you to a deeper experience of the Awareness and Love of the Heart and will impregnate your body and mind with this understanding.
While the journey to embodiment requires determination and can be challenging, these teachings will develop your capacity to trust and surrender. You'll learn to feel your entire being and to relax tensions, judgments, and limitations, enveloping them in a loving embrace.
As you go deeper in Self-Enquiry, a new perception of yourself and the Universe will begin to unfold. You'll discover the universal nature of the body and mind, finding that it is very different from what you can perceive with the eyes. You'll begin to experience reality with your heart and body as a single field of awareness.
These somatic practices come from the Tibetan Vajrayana Buddhist tradition and can heal physical, emotional, and mental traumas held in the body, creating the conditions for the revelation of the Spiritual Heart.
The practices are inspired by the teachings of Reggie Ray (a teacher in the Kagyu lineage of Chögyam Trungpa Rinpoche) and synthesized with the non-dual wisdom of the teachings of Hridaya Yoga.
Join Us and Experience:
Self-Enquiry as an embodied practice
A range of somatic (body-based) meditation practices
The release of years (if not generations) of mental/emotional conditioning held as chronic tension in the body
How to directly process and navigate emotions, without referring to the lens of the conceptual mind
An opening to deeper self-love and compassion
A more profound and realistic understanding of and relationship with the body as an integrated part of the non-dual journey
This workshop is practice-oriented and is open to all. No previous experience in yoga or meditation is required.
Free Introduction and Q&A
Learn more about this workshop in the introduction on October 7th at 7:15 pm at the Hridaya Yoga Center.
Schedule
The workshop will begin in the morning, so we suggest arriving in Mazunte the day before the course starts. Registration and check-in will be available from 12:00–2:00 pm. As our kitchen will be closed, we suggest that you bring something with you to eat for breakfast, as the break is only 30 minutes.
Each day of the workshop will include three sessions, with breaks in between:
Session 1: 8:00–10:00 am
Session 2: 10:30 am–12:30 pm
Session 3: 3:00–5:00 pm (may go to 6:00 pm)
Teachers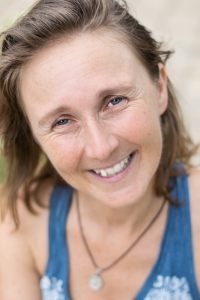 Iris Arco
My name is Iris. Everything I did in my life was to bring me closer to the truth, to love, to the perception of oneness. I am practicing Biodynamic Craniosacral Therapy, Sound Healing, Pre-and Perinatal-Birth…
Learn more about Iris Arco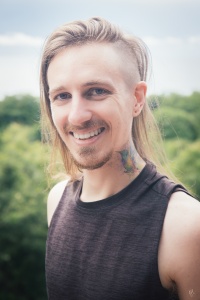 Kyle Brooks
Kyle's spiritual seeking and aspiration to find a deeper Truth began when he was just a 15-year-old boy studying Buddhism in England. After traveling to Peru in 2013 to work with plant medicines, he met…
Learn more about Kyle Brooks