1:00-3:00 PM: Satsang with Sahajananda
with Sahajananda
June 29, 2020
Our founder Sahajananda will go live on Zoom for satsangs every Monday from 1:00-3:00 pm Mazunte time (GMT -5). In these changing times, satsangs are a powerful way to gain clarity and wisdom and, thus, help to reveal our True Nature.
Satsangs will be recorded and available on YouTube on Tuesdays!
Notes on the themes presented will be posted here a few days after each satsang.
Register here.
Teacher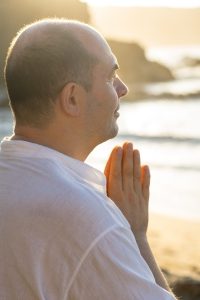 Sahajananda
Sahajananda, the main founder of Hridaya Yoga, is a meditation and hatha yoga teacher with over 30 years of experience. His message conveys the non-dual tantric teachings. An engineer in electronics by education, Sahajananda started practicing yoga…
Learn more about Sahajananda