City Silent Retreat in England
with Niamh Kavanagh
June 7, 2020
This half-day Silent City Retreat is packed with fruitful insights for your "in the moment" soulful experience. It will help you stabilize in presence and experience harmony and balance, as and when the ineffable reveals itself.
This retreat offers a chance to quieten the mind, a powerful technique in itself revealing Truth. A fast-paced lifestyle, especially the busyness of city living, can distort and confuse us and cause tension, feelings of dissatisfaction, or a sense of tiredness with life. Thus, dis-ease manifests in body, mind, and emotions. We will first ease through these layers using direct and simple techniques to find clarity, the true essence of who we really are.
When discovering who you really are there comes a turn in perspective. We'll also explore how self-healing arises, thus recharging body structures and systems to find a new balance.
What We Will Do
Held and supported by Niamh's guidance, we will alternate between theory and practice, exploring the ancient wisdom of yoga, meditation, breathwork, deep relaxation, and contemplation.
The day in silence will unfold through a sequence of techniques:
Quieting the mind, surrendering to the Heart
Hridaya Hatha Yoga and Yin Yoga
Pranayama (breathwork)
Meditation
Yoga Nidra
Reflective space
Journaling
What to Expect
This artful retreat is designed to turn the mind away from distractions and tune inward with ease, love, and support. Not only will you feel more peace and openness, but you have the perfect opportunity to center and recharge your spiritual path. Expect to purify, heal, balance, and experience wonderment and mysticism.
Who Is It for and Why?
Based on traditional spiritual principles and visions, this 1-day immersion is for both beginner and advanced meditators. We'll increase awareness with a non-dual approach of Self-Enquiry, with the intention to live in the very "core" of existence.
What to Bring
Self, open mind and heart!
Yoga mats and meditation cushions are provided, though you are welcome to bring your own journal.

Location : Yogaplace E2 1st Floor, 449-453 Bethnal Green Road London E2 9QH
Sunday, 7 June: 11am to 3.30pm
Cost: £48 / £44 concessions

Suitable for all level of student from beginners to experienced
Website: www.hridayayoga.co.uk
Facebook: www.facebook.com/events/478614226379361

Teacher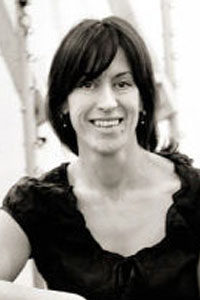 Niamh Kavanagh
The romantic surroundings of Celtic nature during Niamh's childhood evoked reflections on the wonders of our existence. Though this echoed throughout her life, it wasn't until 2000 Niamh became fully conscious of her spiritual path,…
Learn more about Niamh Kavanagh