Karma Yoga Immersion Course
with Claudiu Vaduva
February 14 - May 11, 2020
The Art of Presence
Hridaya's Karma Yoga Immersion Course is a program consecrated to deepening the understanding of the yoga of action, Karma Yoga. It is a deep spiritual process that aims to transcend personal psychological and physical limitations in order to dissolve resistance and face the identification with tendencies and habitual patterns. Read more.
Karma Yoga Immersion Daily Schedule
1-hour morning meditation
2.5-hour Hatha Yoga session
4 hours of Karma Yoga service (5 days per week)
2-hour evening lecture
Note that Sundays are free except while participating in Hridaya Silent Meditation Retreats
Pricing
The Karma Yoga Immersion Course is charged at a flat rate of $1,500. This includes the course itself, meals* and accommodation in an Einstein Dorm, if desired. Please note that 50% of your balance will be due 2 weeks prior to the course commencing. The remaining payment must be made upon arrival. A minimum of 25% must be paid in cash, in Mexican Pesos. As Mazunte ATMs are extremely unreliable, please plan accordingly.
*2 Meals per day Monday-Saturday, are served during each module cycle. 3 meals per day are served daily during retreats.
NOTE: No meals are served on the Monday "Rest Day" following retreats. Breakfast and lunch ONLY are served on check-in days.

Apply Now!
Admission to this program is by application only. To apply, please click here.
Teacher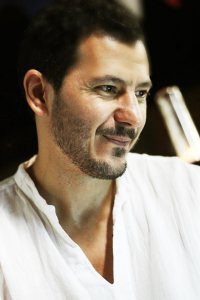 Claudiu Vaduva
Since 2005, Claud has dedicated his life entirely to spiritual matters. This came as a culmination of many intersecting circumstances and tributary interests that he had cultivated since childhood. In 2007, he met Sahajananada, and…
Learn more about Claudiu Vaduva