Shakti Heart Immersion Course
with Alison Bond
February 10 - March 12, 2020
30-Day Women's Journey into the Divine Feminine with Alison Bond
Course Dates: February 11 – March 11, 2020
Accommodation Dates: February 10 – March 12, 2020
Loving yourself is your natural state. You've been taught to look outside yourself for the love and wholeness you seek. But, the world's wisdom traditions say look within, because love is your Essence. And, it can be discovered in your own Heart.
As a woman, you may carry societal narratives that taught you to disconnect from and reject your body, menstruation, sexuality, emotions, and ultimately alienated you from your natural wholeness. From the Heart, all dimensions and expressions of you, and life, are embraced in the compassion and peace that is your core.
In this course, you'll dive deep within, exploring powerful topics and practices from Hridaya Yoga, Tantra, the Divine Feminine, and more. You'll meditate, learn practical techniques, receive inspirational lectures, dive into sacred dance, perform rituals, and connect with like-minded women in a safe and loving container of sisterhood.
Do you long to discover the beauty of your innermost being? Let's shed fears and limitations, and come back home to the Heart—to the freedom and love that you are!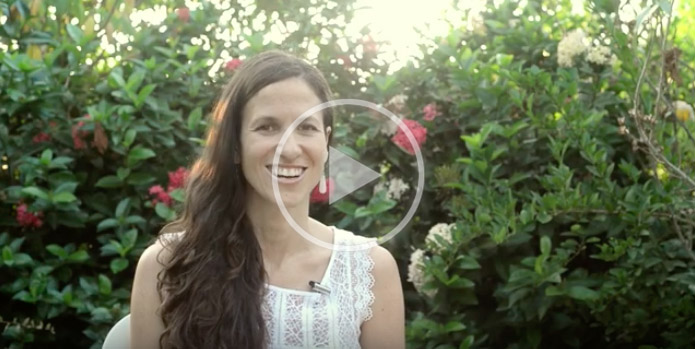 Course Overview
The Shakti Heart Immersion Course is divided into four parts:
Foundation: Learn a foundation that will be built upon throughout the course.
Release & Relearn: Release old and alienating paradigms, and relearn with new and inspiring perspectives.
Embrace & Embody: Embrace all of yourself and life, and embody what feels aligned with your inner most authenticity.
Offer & Serve: Discover how you wish to offer yourself and be of service to life, for the benefit of all existence.
Part 1 – Foundation
Introductory Topics & Practices
3-Day Hridaya Silent Meditation Retreat
You'll begin the Shakti Heart Immersion Course by creating a strong foundation. You'll explore introductory topics and practices that will be expanded upon and deepened throughout the rest of the course.
Next, it's time to dive into silence and turn deeply within, with a 3-Day Hridaya Silent Meditation Retreat.
Bridging these foundational explorations with an experiential taste of meditation and awareness is so essential for this course and for life. When working with authentic spiritual practices, strong energies and emotions, or healing and purification processes, there can be a tendency to either get lost in, or disconnected from, the journey of transformation that takes place. Only through awareness can this journey be fully engaged in with presence and love.
Part 2 – Release & Relearn
It's time to release those old stories and cultural paradigms that keep you in fear and limitation, and from intimately connecting with the depth of who you are. You'll explore new perspectives from age-old traditions, and learn what feels truthful to your own heart and aligned with your deep authenticity. You'll receive the education society never gave you.
Can I learn to connect with my body in acceptance and love? What does "feminine" actually mean? Can I finally have a peaceful relationship with my period? What would it mean to see sexuality as something sacred? And, most importantly, who am I really?
Part 3 – Embrace & Embody
Opening to new freedom isn't about pushing anything away. It isn't done by rejecting, denying or running from any part of you, or life. Rather, it's through a deep embrace of "what is" in awareness, compassion and love.
Loving means seeing depth. You'll explore what it means to see depth in the full spectrum of yourself and all of existence—all of the beauty and challenge, the light and dark. As you awaken and open the Heart, you connect to an infinite power of acceptance and peace within.
Also, you'll continue to dive deeply into experiential understanding and embodiment. All that you explore in this course isn't meant to remain as beautiful ideas, but lived truth.
Part 4 – Offer & Serve
How can you take all you've learned and embodied out into the world? How do you want to spend your precious time on earth? How do you wish to offer yourself for the benefit of all of existence?
When you embody awareness and love, it's a beacon of inspiration for others, because it points them to that same depth that is the nature of their being. As many mystics express, reflecting that beauty of the Heart is the greatest offering you can give.
When action is taken in the world, the form of that action may vary in the unique expression of each human soul. What gifts will you offer? When action arises from the Heart, on the background of love-awareness, you are able to deeply support yourself, others, and all of life. You are present and available. You can act from freedom and love—from the depth of who you are.
Course Content
Main Topics & Practices of Exploration:
Meditation & Self-Enquiry
Advaita Vedanta
Tantra
Taoism
Self-love
Sacred Sexuality
Sacred Dance
Female Archetypes
Goddesses
Mystical & Conscious Menstruation
Yoni Love & Care
Pelvic Floor Health
Jade Egg
Sisterhood
Women's Empowerment
Shifting & Transforming Energy
Techniques for Developing Awareness
Self-Reflection & Journaling
Sharing Circles
Transfiguration
Ritual
Sacred Dance & Exploratory Movement:
Female Archetype Embodiment
Goddess Embodiment
Candle Dancing
Belly Dancing
Veil Dancing
Sufi Whirling
Chakra & Element Dancing
Sisterhood Dancing
Dance as Blessing
Daily Schedule
Each day will be divided into a morning and afternoon session. There will be a few select evenings where we'll gather for special night-time rituals and practices.
On a typical day, the schedule includes:
Morning Session
8:10 am-1:30 pm (with breakfast break)
Meditation
Presentation & practice of a technique of the day
Lecture
Personal reflection and/or group sharing circle
Sacred dance or movement practice
Afternoon/Evening Session
3:30-5:15 pm
Mini-lecture
Ritual or longer specialized practice
* Special night-time rituals and practices will take place from 6:00-8:00pm on selected evenings, which will be announced at the beginning of the course. When there are night-time events, there will be a longer afternoon breaks.
Days Off
Typically, the course runs every day of the week with the exception of Sundays, which will be off. However, the first week of the course has a slightly different schedule to accommodate time for both the foundational days and the 3-Day Hridaya Silent Meditation Retreat. A more detailed schedule of week one, and the rest of the course, will be given when the course begins.
No previous experience in yoga or meditation is necessary.
Course Fee: $850 USD (Accommodation and meals extra)
A limited number of low-income discounts are available. All low-income discount applications for this course are due by January 1, 2020. To find out more and to apply, click here.
Teacher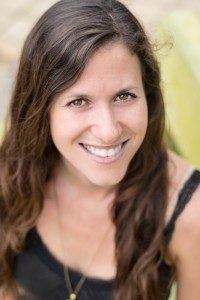 Alison Bond
When Alison first came to yoga for its health benefits in 2010, she had no idea that the profound spiritual path unfolding before her would become a deep calling. Upon finding Hridaya Yoga in 2012,…
Learn more about Alison Bond