Compassionate Communication Workshop
Luna Cabasés Corral
June 28 - 30, 2019
A 3-Day Workshop on Cultivating Heart-To-Heart Connection in Any Situation
Course Fee: $180 USD (Accommodation and meals extra)
The Compassionate Communication Workshop provides a fundamental theoretical understanding as well as the experiential embodiment of essential elements that can help us remain connected to our compassionate and loving nature in the midst of any situation—regardless of how challenging it appears to be. Read more.
Schedule:
The workshop will begin in the morning, so we suggest arriving in Mazunte the day before the course starts.
Morning Sessions: 7:00 am-11:00 am (Breakfast break: 11:00-11:30 am)
Afternoon Sessions: 1:00 pm-5:00 pm
Meals:
During the workshop, we invite you to join us for vegan meals served with love in the Hridaya Yoga Dining Room. Breakfast and dinner will be available all three days of the course. Please book meals during checkout or email us for more information.


Teacher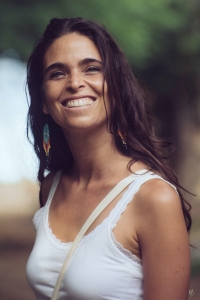 Luna Cabasés Corral
Originally from Spain, Luna has been sharing the Hridaya teachings informally since she first discovered them in 2012. A profound fascination with the non-dual teachings and a burning longing to directly experience their truth led her…
Learn more about Luna Cabasés Corral