Karma Yoga Immersion Course
with Claudiu Vaduva
June 11 - September 23, 2019
The Art of Presence
Hridaya's Karma Yoga Immersion is a 2-month course consecrated to deepening the understanding of the yoga of action, Karma Yoga. It is a deep spiritual process that aims to transcend personal psychological and physical limitations in order to dissolve resistance and face the identification with tendencies and habitual patterns. Read more.
Karma Yoga Immersion Daily Schedule
1-hour morning meditation
2.5-hour hatha yoga session
4 hours of Karma Yoga service (5 days per week)
2-hour evening lecture
Note that Sundays are free except while participating in Hridaya Silent Meditation Retreats
Pricing
To celebrate the debut of this course, Hridaya Yoga is offering it for the very affordable price of a total cost of $1500 USD. This fee includes basic dormitory accommodation, healthy vegan meals, all course sessions, and individual guidance from experienced teachers.
Apply Now!
If you are inspired to join the course, please download this application and email it to kyic@hridaya-yoga.com.
Teacher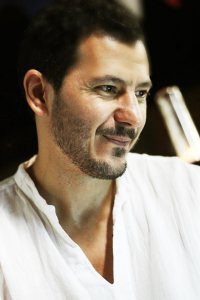 Claudiu Vaduva
Claud, a Romanian-born Leo, moved to New York City in his adolescent years, growing up there and becoming a US citizen. An engineer by schooling but recent computer geek by employment, he feels compelled to…
Learn more about Claudiu Vaduva