Conscious Loving Tantra Workshop
with Claudiu Vaduva
October 12 - 14, 2018
Course Fee: $160 USD (Accommodation and meals extra)
Course Dates: October 12-14, 2018
Explore Love and Sacred Intimacy
The Conscious Loving workshop is an invitation to bring awareness to the way we express love, live relationship, and relate to sexuality. It is an opportunity to understand and overcome limiting patterns and old conditioning. Read more.
Schedule:
The workshop will begin in the morning, so we suggest arriving in Mazunte the day before the course starts. If you are a new student, please come to the Hridaya Yoga Center by 8:15 am on the first day to complete the registration process.
Morning Session: 8:30 am-12:30 pm
Afternoon Session: 3:30-7:30 pm
Meals:
During the workshop, we invite you to join us for vegan meals served with love in the Hridaya Yoga Dining Room. Breakfast and dinner will be available on Friday and Saturday. Please book meals during checkout or email us for more information.
Teacher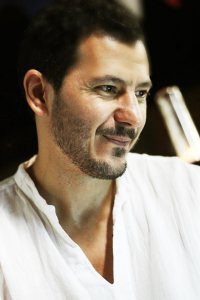 Claudiu Vaduva
Claud, a Romanian-born Leo, moved to New York City in his adolescent years, growing up there and becoming a US citizen. An engineer by schooling but recent computer geek by employment, he feels compelled to…
Learn more about Claudiu Vaduva