8-Week Hridaya Meditation Course in New Zealand
with Radha Iveta
Open Dates
This is your chance to reconnect with your Heart and remember who you are!
This Hridaya Meditation course is an ongoing series of meditation classes, including theory, practice, and time for discussion and questions. It is suitable both if you aspire to start a meditation practice and if you already have a long-time practice and want to enrich and refresh your experience.
This course marks the beginning of a series of ongoing meditation classes at Breathe (every Tuesday after the course), which will allow you to keep up your practice on a weekly basis with the support of a group!
Teacher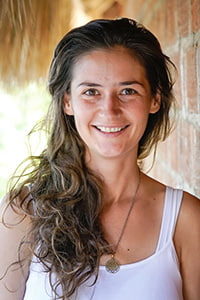 Radha Iveta
Radha is a Hridaya Yoga teacher and meditation practitioner who has spent many years living in our community in Mazunte, Mexico learning directly from Sahajananda. Inspired by the depth of the teachings, Radha has held…
Learn more about Radha Iveta