The Wisdom of Guiding Compassion Workshop in Romania
with Simona Trandafir
April 14, 2018
In this course, you will enter into a spiritual realm that includes philosophy, practice, understanding, questions, answers, and mysteries, but, first of all, love.
Meetings will take place regularly and will open you to the Way of Wisdom. The symbolic elements abounding in Eastern philosophy will be brought into your language. You will learn concrete examples of how the Way of Wisdom can help you in the most varied contexts of life.
We will tackle the archetypal dimensions. Each of them is governed by these higher forms of wisdom and you will learn how to bring them to the highest value in yourself.
Information and registration:
Website: www.centrul.kamala.ro
Email: centrulkamala@gmail.com
Phone: +40731324241


Teacher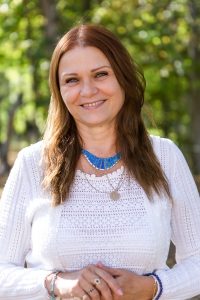 Simona Trandafir
Simona Trandafir has been a spiritual teacher since 1985. During this time she has inspired and coordinated large groups of yogis. She is an experienced yoga teacher, as acknowledged by Yoga Alliance (E-RYT 500). Even…
Learn more about Simona Trandafir