Yamas & Niyamas Workshop in New Zealand
Radha Iveta
March 17, 2018
The Yamas & Niyamas: An Ethical Guide to Living
Radha invites you to an interactive workshop on the core values of yoga—the yamas and the niyamas. These teachings provide a recipe for living in the world by embodying the peace cultivated through practice. Suitable both for beginners and advanced practitioners/ teachers, this afternoon gathering aims to expand your knowledge of ancient knowledge, as laid out in the Yoga Sutras of Patanjali, and provides real-life examples on how to integrate yoga into your everyday behavior and way of being. 
Join her May 17th at 2:00-5:00pm.
Information: Facebook
Contact: radha.heartawakening@gmail.com
Teacher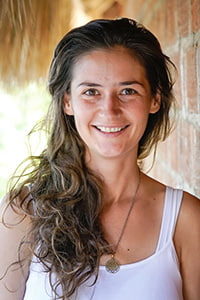 Radha Iveta
Radha is a Hridaya Yoga teacher and meditation practitioner who has spent many years living in our community in Mazunte, Mexico learning directly from Sahajananda. Inspired by the depth of the teachings, Radha has held…
Learn more about Radha Iveta