Deep Peace Silent Retreat in Sweden
with Rosanna Osterlund
March 1 - 5, 2018
"Happiness is peace in motion,
and peace is happiness at rest."
Have you been longing to go deeper into the Reality of the Heart?
Would you like to attend a meditation retreat, but can't go to the Hridaya Yoga Center in Mexico?
Will and Rosanna are hosting a 5-Day Silent Yoga and Meditation Retreat.
This will be a 5-day immersion in the Essence of Being. We will learn practices for quieting the mind and opening the heart. There will be inspiring lectures on topics such as how to go deeper in meditation and how to integrate this depth into our life experience. All of this in the comfort of Shambala Gatherings retreat center, located just two hours outside of Stockholm, surrounded by trees and wildlife in the dense forests of Bergslagen, Sweden.
Retreat Schedule

February 28th:
Check-in from 16:00
17:30 Dinner
18:30 Retreat Orientation
March 1st through 5th:
7:00 – 9:00 Hridaya Meditation, with breaks
9:00 – 9:45 Breakfast break
9:45 – 11:15 Lecture
11:15 – 12:30 Hridaya Hatha Yoga
12:30 – 13:00 Hridaya Meditation
13:00 – 15:30 Lunch Break
15:30 – 18:00 Hridaya Meditation, with breaks
18:00 – 18:45 Dinner Break
18:45 – 19:30 Question and Answer Session (answer to silently written questions)
19:30 – 21:00 Evening Lecture with a short meditation
March 5th:
Regular retreat schedule for the day
18:45 After Dinner, Closing of the Retreat and Sharing
March 6th:
7:00 – 8:00 Yoga, for those who can and want to participate
8:00 – 9:00 Meditation, for those who can and want to participate
11:00 or earlier, Check-out

Exchange for the retreat: 5,900 kr
Deposit of 2,000 kr to secure a spot in the retreat

. Hridaya students are eligible for a 20% discount when registering before February 7! When booking, mention your affiliation with Hridaya to receive the discount.
This includes 3 delicious vegan meals per day and beautiful shared accommodation in the lakeside forest of Bergslagen, around Skinnskatteberg (2 hours outside of Stockholm).
Notes:
Shuttle available from the train to the retreat center
The retreat will be given in English
A limited number of partial scholarships are available, for those with:

a SINCERE aspiration to attend the retreat or go deeper in meditation and insight
limited financial means

Karma yogis are needed to help support the retreat
To be in service in the style of a karma yoga retreat
And attend yoga, lectures, and meditations when not serving
Website: roxandwillteachyoga.com
Facebook: Rox And Will Teach Yoga
Contact Info: rosanna.osterlund@gmail.com


Teacher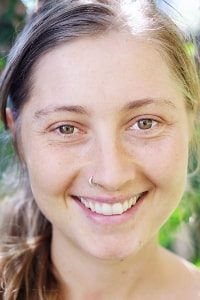 Rosanna Osterlund
Rosanna Osterlund has been a seeker since childhood, but it wasn't until she started traveling in 2011 that she began to find answers. A natural caretaker and giver of love, in 2013 her journey finally…
Learn more about Rosanna Osterlund