Art of Death and Dying Workshop
Claudiu Vaduva and Marco Trabucco
February 23 - 25, 2018
A 3-Day Workshop Delving into the Mystery of Death and the Meaning of Life
Course Fee: $160 USD (Meals extra)
This workshop shares the non-dual Hridaya Yoga perspective on death and dying, bringing awareness to one of life's most taboo topics. Learning to embrace death as a definite, natural event is a process of spiritual awakening that leads to living more fully every day.
The Art of Death and Dying workshop is a harmonious blend of philosophy, meditation, and practical exercises. Join us and be inspired to live with enthusiasm and joy, prioritizing loving more and awakening to your real purpose.
Explore:
Dying and death catalysts for spiritual awakening
Purifying fears around death and dying
Awareness and self-discovery of fears, aspirations, and priorities
How to be with a dying person or someone who has experienced the death of a beloved person
What happens after death and the description of the bardo, the "in-between," from the Tibetan Book of the Dead
Dream Yoga as a way to prepare for death
The viewpoints of different traditions regarding life, dying, and after-death
The impact of near-death experiences and their resulting inspirations
Living with an Open Heart, continuously transcending impermanence while resting in the reality of the Self
Schedule:
The workshop will begin in the morning, so we suggest arriving in Mazunte the day before the course starts. If you are a new student, please come to the Hridaya Yoga Center by 8:15 am on the first day to complete the registration process.
Morning Sessions: 8:30 am-1:00 pm
Afternoon Sessions: 3:30-7:00 pm
Meals:
During the workshop, we invite you to join us for vegan meals served with love in the Hridaya Yoga Dining Room. We offer breakfast and dinner during all three days of the workshop. Please book meals during checkout or email us for more information.


Teachers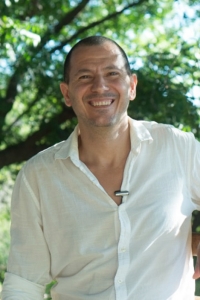 Claudiu Vaduva
Since 2005, Claud has dedicated his life entirely to spiritual matters. This came as a culmination of many intersecting circumstances and tributary interests that he had cultivated since childhood. In 2007, he met Sahajananada, and…
Learn more about Claudiu Vaduva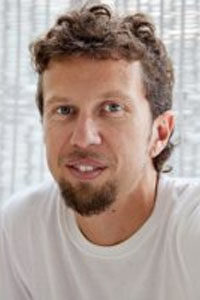 Marco Trabucco
Marco is an Aquarius born in 1978. He began the practice of yoga over two decades ago with the teachings of Paramahansa Yogananda and Kriya Yoga, deepening his studies of Indian philosophy in many years…
Learn more about Marco Trabucco