Shakti Heart Women's Retreat
Alison Bond
February 12 - 16, 2018
Course Fee: $160 USD (Accommodation and meals extra)
Course Dates: February 13-15, 2018
Accommodation Dates: February 12-16, 2018
A 3-Day Retreat for Women
Exploring Heart-Based Tantric Femininity
In this retreat like-minded women will come together to create a space of support and sisterhood. Join us, as we peel away layers of fear and limitation, connect with Sacred Femininity, and reveal the radiance of the Heart! Read more.
Schedule:
The retreat will begin in the morning, so we suggest arriving in Mazunte the day before the course starts. If you are a new student, please come to the Hridaya Yoga Center by 8:15 am on the first day to complete the registration process.
Morning Session: 8:30 am-1:00 pm
Afternoon Session: 3:30-7:00 pm
Meals:
During the retreat, we invite you to join us for vegan meals served with love in the Hridaya Yoga Dining Room. We offer breakfast and dinner during all three days of the retreat. Please book meals during checkout or email us for more information.


Teacher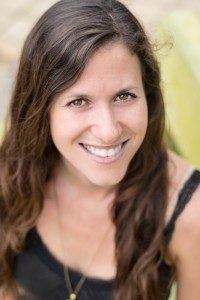 Alison Bond
When Alison first came to yoga for its health benefits in 2010, she had no idea that the profound spiritual path unfolding before her would become a deep calling. Upon finding Hridaya Yoga in 2012,…
Learn more about Alison Bond