5-Day Men Without Masks Retreat in the UK
with Craig White
November 15 - 19, 2017
This 5-day men's retreat with Craig White is a chance for men to come together to discuss both the pressures we face, the potential gifts that we could bring into the world, and how we are stronger together as a collective group of brothers. You will be able to share and discuss openly with like-minded men in a safe, confidential, and supportive environment.
Through Self-Enquiry, men's circles, yoga, movement, breath work, music, meditation, music, shadow practice work, and much more, we will explore the Four Powers of Man (The King, The Warrior, The Magician, and The Lover archetypes), providing you with a clear map to navigate through life with more ease.
Are you ready to make this commitment to yourself?
At the end of the retreat, you will have a deeper understanding of yourself, more acceptance of the events in your life so far, a greater capacity to cultivate more presence and self-awareness, and have a deeper clarity around your mission in life. Specifically, you will gain invaluable insights into your own level of maturity as a man.
This retreat is suitable for men with no experience in yoga or meditation.
Please be aware that space is limited to 12 men.
We look forward to seeing you on this epic journey!
More Information: Men Without Masks Retreat
Website: craigwhitecoaching.com

Contact: craig@craigwhitecoaching.com


Teacher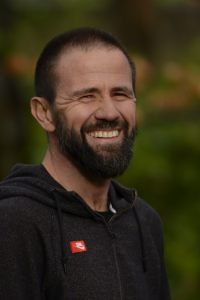 Craig White
Craig is originally from Northern England and has been practicing yoga and meditation since 2007. During his first 10-Day Silent Meditation Retreat with Sahajananda in 2010, Craig experienced a deep peak experience that changed his…
Learn more about Craig White