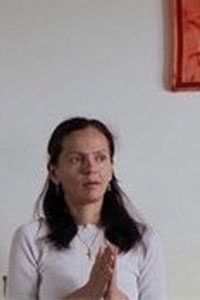 Veronica Cernat, born under the sign of Leo, graduated in Forestry from the University of Brasov, Romania. She has been practicing yoga since 1991 and teaching yoga since 2004.
Veronica worked as a translator and editor for several journals, including Mystery Magazine, Yoga Magazine (1998-1999), and Elixirum – The Magazine of Naturism and Spirituality (2001-2004). She translated the French works "La voie du coeur" and "Pour une vie reussie, un amour reussi" by Arnaud Desjardins into Romanian (2008, 2009).
She has been teaching at the Kamala Center since 1995.
"I work with many students in the field of spiritual transformation and feminine health. I healed myself of an ovarian cyst through natural treatment and spiritual practice. I want to encourage other people to live nice, healthy lives, with energy and enthusiasm and understanding their mission and the sacred gifts with which each of us have been endowed. So help us God!"
Events with Veronica Cernat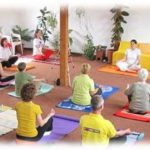 Hridaya Meditation and Hatha Yoga Classes in Romania
Open Dates
Kamala Meditation and Yoga Centre in Brasov and Bucharest, Romania offers ongoing Hridaya Meditation and Hatha Yoga drop-in classes. Information: centrul.kamala.ro Contact: centrulkamala@gmail.com