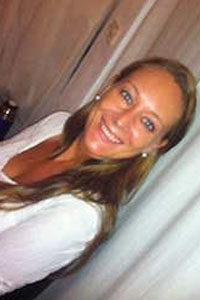 Maribel spent several years working for the most important Law firms in Spain as an International Tax Advisor after receiving a Master degree in business Law. Though she enjoyed this experience she felt something was missing and after a few months of yoga and meditation a deep calling prompted a huge life change and transformation. Maribel quit her career as a Lawyer to work as a volunteer with the Missionaries of Charity in Calcutta, India, the order founded by Mother Teresa.
Maribel spent a few months assisting dying people and working with the poorest of the poor and for the next few years continued to volunteer not only in India, but also in Africa and Europe.
During her travels as a volunteer she discovered Agama Yoga where she decided to become a teacher.
She has also been initiated in different meditative traditions such as the kriya Yoga Meditation and Transcendental Meditation. In 2010 she met Sahajananda and she completely felt in Love with Hridaya Yoga. She became Hridaya Yoga teacher in 2012, when she decided to surrender the Mexico School to her teacher and the whole Hridaya movement. Since then she co-leads meditation retreats and workshops all over the world.
Recently she has come back to her career as a lawyer, serving her main Guru and Master Sri Prem Baba. So besides teaching Hridaya Yoga and meditation she coordinates the legal area of Awaken Love, the global organization of Sri Prem Baba in the world.