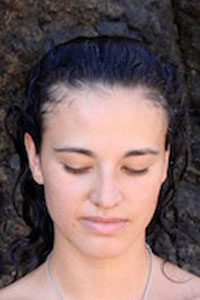 It was death that finally brought Tara Trimmer into the path of service. One day, she found herself at a point in her life where she was continuously daydreaming about all the things she would do once she finished what she thought she was expected to do by society and, ultimately, by the mind-construct she so profoundly identified with.
Coming to the realization that death could occur at any moment, of any day, Tara decided to start living the life her heart so intensely yearned for. What she really wanted to do was to practice meditation, hatha yoga and immerse herself in spiritual literature.
This is exactly what she started devoting her time to. And it was during one of the meditations that followed that instant of awareness when she knew that this would be how she wanted to spend the rest of her life.
In what she now calls her "past life" Tara had chosen the Human Rights field as her profession, with the intention of dedicating her life to serve others. It now became clear that the only meaningful and truthful way to do so, would be through self-revelation and her alignment with the universal consciousness' purpose.
The best way to find yourself is to lose yourself in the service of others. –Mahatma Gandhi
Your own Self-Realization is the greatest service you can render the world. –Ramana Maharshi
Tara completed Hridaya Yoga's 500-hour Teacher Training Course in 2013. She is now happily living in Mexico with her husband and twins (her wisest teachers) serving at the Hridaya Yoga Center in Mazunte.
You can reach her at: giselletrimmer@hotmail.com