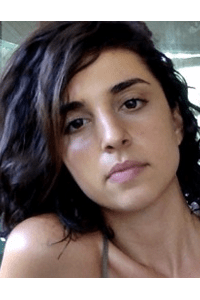 Ava Irani first came across spiritually through a Buddhist teacher by chance (as it usually happens) in Sydney, Australia when she was 22. Although she was always thirsty for something greater, more profound, her entire life, she wasn't ripe for any spiritual path until she came across Master Behram Ghista. Through his simple 'self-help' discourse with a Buddhist foundation, she found herself intensely and irreversible attracted to spirituality, beauty and evolution.
Ava found the Hridaya system in 2011 whilst studying to be a yoga teacher in Thailand. She immediately fell in love with the directness and authenticity of Hridaya Yoga.
As she went deeper into the practice, she found the richest source of tools to bring one into harmony with the universe, and the universal consciousness. She completed her HTTC in 2013. Besides the meditation, her greatest growths have come from the Hridaya community itself, a metaphor of oneness consciousness, and the Hridaya approach to Hatha Yoga. She lives between Australia (Perth), Koh Phangan and Mexico, where she shares these teachings, planning to open a centre eventually in Perth.
Contact: avaairani@gmail.com"