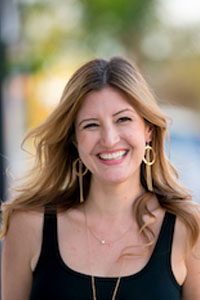 Dominique is a Hridaya Yoga and Mystical Dance teacher as well as the founder of WanderWomenClub, a virtual sangha (online tribe) for female spiritual seekers who love to travel.
Dominique is incredibly grateful and indebted to Sahajananda, Antoaneta, and all of the teachers that have passed down the wisdom and beauty of the Spiritual Heart to her. She also appreciates the Hridaya Community for the sweetness of the new home and family she has found here. They have changed her life.
As she continues to let go of what her ego thinks is best for her and witnesses her own path unfold with more and more miraculous beauty, appreciation, love, compassion, peace, joy, sacredness, and sensuality each day, she is delighted to share the teachings of the Heart and the dance of the divine with others.
Originally from London, sadly Dominique didn't find her spiritual path at the age of 3. While she was introduced to quite a lot of spiritual concepts at the age of 23, she decided to firmly ignore them all in favor of a life centered around career, shopping, and drinking. Unsurprisingly, her plan didn't work out too well…
In 2012, after over a decade of corporate life, she quit her career to travel the world resolutely telling everyone she could think of that she was not traveling to find herself. It turned out the Universe had other ideas!
After a chance meeting with another Hridaya teacher on a speedboat in a thunderstorm on Lake Atitlán, Guatemala, she joined Agama Yoga in Thailand at the start of 2013. She completed the Hridaya Teacher Training Course in 2015 with no intention of becoming a teacher. In fact, she saw herself as making a kind of "one time deal" with the Universe—if she seriously invested in her spiritual path by doing the TTC, then maybe it would just leave her alone for a while after that.
She now teaches Hridaya Yoga and Mystical Dance wherever she goes. This has included teaching in San Cristóbal de las Casas, Mexico, in the mountains of Canada, on the beaches of Thailand, at the Hridaya Yoga Center, and via her online community. She has finally acknowledged how much more beautiful her life is when she remembers to step out of her own way and let herself be danced from within.
Understanding only too well the isolation and loneliness that can happen on the spiritual path when we uproot ourselves from our old tribe and travel to find ourselves, Dominique set up wanderwomen.club, a virtual sangha for women to provide inspiration and support on the road less traveled as well as to better share the teachings of the Heart and take Mystical Dance and Goddess workshops and retreats around the world.
Her podcast features interviews with inspirational women such as the incredible author and spiritual teacher Byron Katie and the Rev. Angel Kyomodo Williams (the second black female Zen Buddhist sensei!). Visitors to the site receive a free 7-day heart connection meditation course on sign up.
For more information, please visit www.wanderwomen.club.