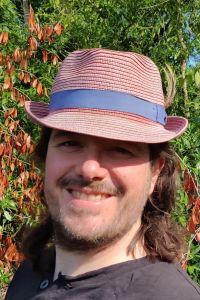 Ian is British and completed the HTTC in 2014. He has taught Hridaya Hatha Yoga and Meditation in London on a regular basis at the Jamyang Buddhist Centre. In collaboration with other Hridaya teachers, he has run workshops aimed at connecting people to the Spiritual Heart. He has also collaborated with teachers from other lineages, bringing Hridaya techniques along with other practices being shared.
Ian studied sound healing with Sheila Whittaker, participated in numerous Buddhist retreats (including a month-long stint at Kopan Monastery in Nepal), spent time with Mantak Chia in Thailand, and, more recently completed an 18-month journey with Jan Day and The School of Being's Living Tantra Training.
His spiritual journey began in India, initially through meeting the Dalai Lama and participating in Buddhist retreats. He has followed his heart into yoga and non-duality while embracing other modalities that he has encountered.
Ian endeavors to continue bringing the teachings that have been so helpful to him to as many people as possible while building  community and finding ways to live more in harmony with the planet.