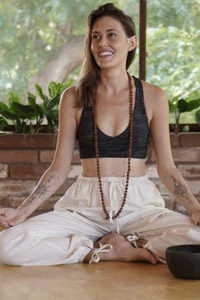 Sabina has been exploring different styles of meditation since first coming across buddhist teachings in 2004.
Deeply inspired after completing a ten day Hridaya Yoga meditation retreat in 2017, she halted her legal career and dedicated herself full-time to the practice of hatha yoga, meditation and karma yoga for the following two years. Sabina completed the teacher training course in December 2019.
Originally hailing from New Zealand, she is now based in Devon, (United Kingdom), teaching hatha yoga and leading meditation retreats across England. She is deeply inspired and grateful to share these teachings of the heart.
Website: www.kalyanyoga.com
Email: namaste@kalyanyoga.com
Events with Sabina Macintyre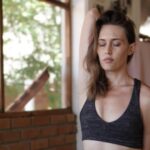 Hridaya Hatha Yoga Classes in England
Open Dates
Join Sabina on Saturday mornings for Hridaya Hatha Yoga practice. The practice is mostly performed with the eyes closed and we generally hold asanas for longer than other styles. This helps us interiorize and connect…