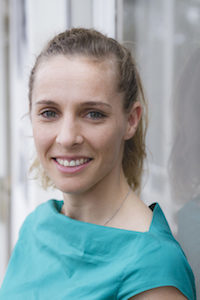 Passionate about people, international connectivity, and what drives us to evolve, feel empowered, and inspire others, Anneke started her career supporting entrepreneurs to create sustainable solutions to health, clean energy, and food security issues.
This work took her to Asia (where she fell in love with yoga), the Middle East, and, eventually, East Africa. Working across cultures and continents showed her that despite obvious differences, we all share the same fundamental human DNA. Ancient yogic wisdom supports this, approaching the human being as a multidimensional creature, deeply interconnected and with a strong inner capacity to heal and evolve. As her travels continued, so did her interest and practice of yoga.
Many years later, Anneke has been through intensive and comprehensive Tantra Yoga instructor trainings. She is also a Hridaya Yoga and Meditation practitioner and teacher and a yoga therapist. She offers workshops internationally.
In her own life, these practices have not only been deeply healing and completely life-changing, but this path has brought her an inner certainty, a deep love of life, and strong sense of purpose. Anneke loves to share her passion and enthusiasm for these ancient practices, inspiring others as she herself has been inspired.