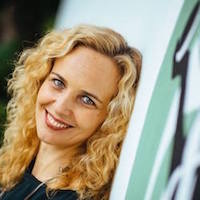 Dr. Mihaiela Pentiuc is the director of Agama Healing Center and a member of the Agama Yoga foundation. She has studied and practiced medicine for more than 25 years, with a focus on integrative medicine as a comprehensive and coherent healing system.
Dr. Pentiuc combines Western conventional biomedicine with alternative methods and treatments such as Ayurveda, Traditional Chinese Medicine, yoga therapy and meditation, homeopathy, hypnotherapy, nutrition, and lifestyle interventions.
She has earned numerous degrees and certificates in the medical field, including her MD (Medical Doctor), RM (rehabilitation medicine specialization), CCH (classical homeopathy certification), and advanced Thai medical massage therapy. She is a supporting member of the International Association of Yoga Therapists and the director of the Agama Yoga Therapy Program.
Originally from Romania, Dr. Pentiuc has traveled extensively exploring traditional yoga, Tantra, meditation, and alternative medicine. She resides in Thailand, where she works with a very enthusiastic team of yoga teachers, therapists, and meditation devotees. As a senior teacher at Agama Yoga and an advanced practitioner, she was given the spiritual name "Ananda Maha," and is now affectionately known in the community as Maha.