Fundamentals of Meditation Workshop in England
Sabina Macintyre and Adam Thomas
November 7, 2021
Join us for a full-day meditation workshop specifically designed to teach you all the necessary tools to start your own meditation practice. This workshop will be interactive, practical, and thought-provoking!

Together, we'll explore:
The deeper reasons for why so many meditative traditions have developed and the purpose of meditation.

A mix of classical and modern meditation postures, as well as hand mudras.

Practical tips & hints on how to establish a daily practice.

Three meditations from a range of spiritual traditions: (1) Capturing the Uncaught Mind, inspired by the Mahamudra tradition of Tibetan Buddhism; (2) a breath-focused meditation inspired by Kashmir Shaivism; and (3) Hridaya Meditation.
This course is ideal for complete beginners and also experienced meditators who want to expand and develop their meditation practice.
Website: www.kalyanyoga.com
Facebook: Event Page
Teachers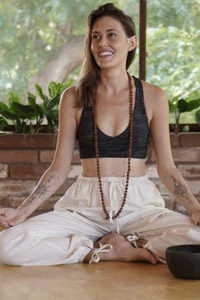 Sabina Macintyre
Sabina has been exploring different styles of meditation since first coming across buddhist teachings in 2004. Deeply inspired after completing a ten day Hridaya Yoga meditation retreat in 2017, she halted her legal career and…
Learn more about Sabina Macintyre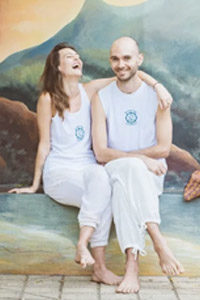 Adam Thomas
Adam started practicing yoga in 2014. He found stability in the practice after completing a 10-Day Hridaya Silent Meditation Retreat in 2016. During this retreat, he connected to a deeper aspect of his being which…
Learn more about Adam Thomas