Conscious Photography and Meditation in France
Xavier Lequarré
October 25 - 31, 2021
This course is a beautiful exploration of the artistic process which mixes photography, meditation, and conscious movement. You will learn how to connect to your heart and become intimate with yourself. From there, can can rediscover the beauty of nature.
Professional photographer Alexandre (alexandredeschaumes.com) and Hridaya teacher Xavier Lequarre will bring you on this journey in the Chamonix-Mont-Blanc and Sixt-Fer-à-Cheval area of France. This area is known to have some of the most beautiful scenery in Europe, but what you will discover inside yourself is even more beautiful! 
The workshop is in French but can be translated into English. Beginners with no materials are welcome!
Find a detailed course description here and email us for more information.
Contact: xavier@hridaya-yoga.fr
Website: into-light.com
Teacher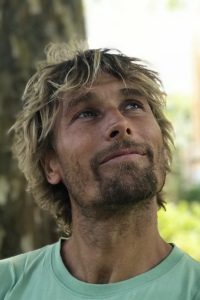 Xavier Lequarré
Originally from Belgium, Xavier is a seasoned traveler who is passionate about exploring other cultures, lifestyles, and traditions. In 2006, he became almost blind, which was a turning point in his life, forcing him to…
Learn more about Xavier Lequarré