3-Day Heart-Awakening Silent Meditation Retreat in New Zealand
Radha Iveta
November 24 - 28, 2021
This program provides space for meditation, deep relaxation, and self-exploration while observing noble silence (mauna) You'll have enough time to unwind, restore, and explore the opportunities brought by a sincere and committed practice.
This duration is a great introduction to the practice of meditation for beginners and can also serve to enrich and refresh the practice of experienced meditators.
All Heart Awakening silent retreats are suitable for beginners and for experienced meditators alike.
Location: Strathean Retreat, Te Horo/Otaki, New Zealand
Website: heartawakening.org
Event Page: Facebook
Teacher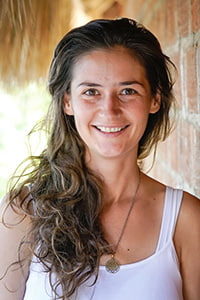 Radha Iveta
Radha is a Hridaya Yoga teacher and meditation practitioner who has spent many years living in our community in Mazunte, Mexico learning directly from Sahajananda. Inspired by the depth of the teachings, Radha has held…
Learn more about Radha Iveta