10-Day Hridaya Silent Meditation Retreat (in English)
Sahajananda
January 27 - February 7, 2022
Give Yourself the Gift of Silence
If you are yearning to go beyond your everyday reality, to quiet your mind and connect to the deepest part of yourself, join us for a 10-Day Hridaya Silent Meditation Retreat.
We designed this retreat to guide you to an intimate understanding of what meditation is so you can experience the inner transformation that it kindles.
It's a chance for you to give yourself a profound gift: Silence. In that silence, you can begin to perceive the peaceful and eternal core of your being, the source of all inspiration, love, and beauty—the Spiritual Heart.
Our experienced teachers share wisdom and inspiration from a variety of spiritual traditions and lead you in a step-by-step practice of Self-Inquiry—asking "Who am I?" and opening to what arises.
Free from distractions and immersed in these teachings, you'll begin to discover the Truth within yourself. You'll feel a greater sense of love, wholeness, and open-heartedness. And, you'll emerge renewed, your life enriched with meaning thanks to new spiritual perspectives.
Teacher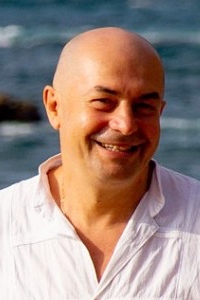 Sahajananda
Sahajananda, the main founder of Hridaya Yoga, is a meditation and Hatha Yoga teacher with over 35 years of experience. His message conveys the non-dual Tantric teachings. An engineer in electronics by education, Sahajananda started…
Learn more about Sahajananda