Dark Room Retreats in Mexico
Cristina Espinosa and Kalki (Martin Neufeld) 

Open Dates
The Santosha Refuge is a holistic retreat center in Mazunte. Hridaya teachers Cristina Devi and Kalki purchased Posada Las Flores (across from Einstein) and transformed it into a vibrant refuge for personal growth, healing, and spiritual development.
Specializing in creating and guiding personalized residential retreats, the Santosha Refuge offers dark room retreat experiences, 5-day detox and rejuvenation retreats, personal retreats for individuals, and an annual 40-day silent retreat.
We have just opened 3 new temperature-controlled and well-ventilated dark rooms. They are specifically designed with insulated windows and doors, curved walls, and minimal furniture to provide a comfortable, dry, uncluttered, and quiet space for insightful and sustained practice. Dark meditation retreat experiences of 3 to 30 days are available for the beginner or experienced practitioner. Meal packages are available on request.
Interviews with Kalki are required prior to booking, either in-person or via Skype.
We look forward to accompanying you on your journey.
Cristina Devi and Kalki
Website: 

TheSantoshaRefuge.com
Email: 
thesantosharefuge@gmail.com
Teachers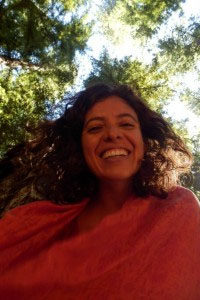 Cristina Espinosa
Cristina Espinosa has been practicing hatha yoga since the age of 15 but her interests include  mountaineering, African dance and photography. She grew up in Mexico City and the need to connect to the natural…
Learn more about Cristina Espinosa